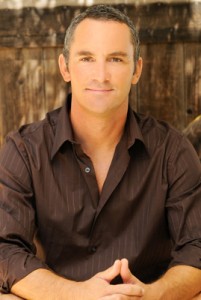 Lawrence Miller, L.Ac. is a Licensed Acupuncturist and Herbalist, and holds a Master's Degree from Yo San University of Traditional Chinese Medicine. He is a National Diplomate in Acupuncture and Chinese Herbology, board-certified through both the California State Acupuncture Board and the National Certification Commission of Acupuncture and Oriental Medicine (NCCAOM). In addition, Lawrence is a trained Acupuncture Orthopedist, and is an Addiction Recovery Specialist through the National Acupuncture Detoxification Association (NADA).
Much of Lawrence's interest in holistic healthcare stemmed from his own experience battling non-Hodgkin's lymphoma at the age of 21. While exploring the roots of 'disease' and of 'wellness', he came to personally understand the metaphors at play in human health, and the role of personal responsibility in addressing all forms of disease, including cancer. After experimenting on himself using herbal medicine and other holistic modalities alongside traditional chemotherapy, Lawrence discovered the powerful ways that each of these medical traditions can play a role in treating human illness. This experience forms the basis of his approach to treating patients in the clinical setting.
Lawrence is the founder and president of My Herbalist Herbal Formulas, a comprehensive line of products for adults and children that treat the most common health conditions. (To learn more visit www.MyHerbalist.com.)
He is also an experienced Ironman triathlete and ultramarathoner, and participates with the Leukemia & Lymphoma Society's Team in Training, raising money and awareness of blood-borne cancers.